Immortelle Intensive Cream contains Italian strawflower or Immortelle (Helichrysum italicum) essential oil as well as Neem oil, Karanja oil, and Chinese hawthorn as a natural source of vitamin C.
Italian strawflower is an iconic plant of the Mediterranean region where it is praised for its exceptional properties. Its high content of antioxidants and impact on slowing the cellular ageing process are the reasons it is also called Immortelle.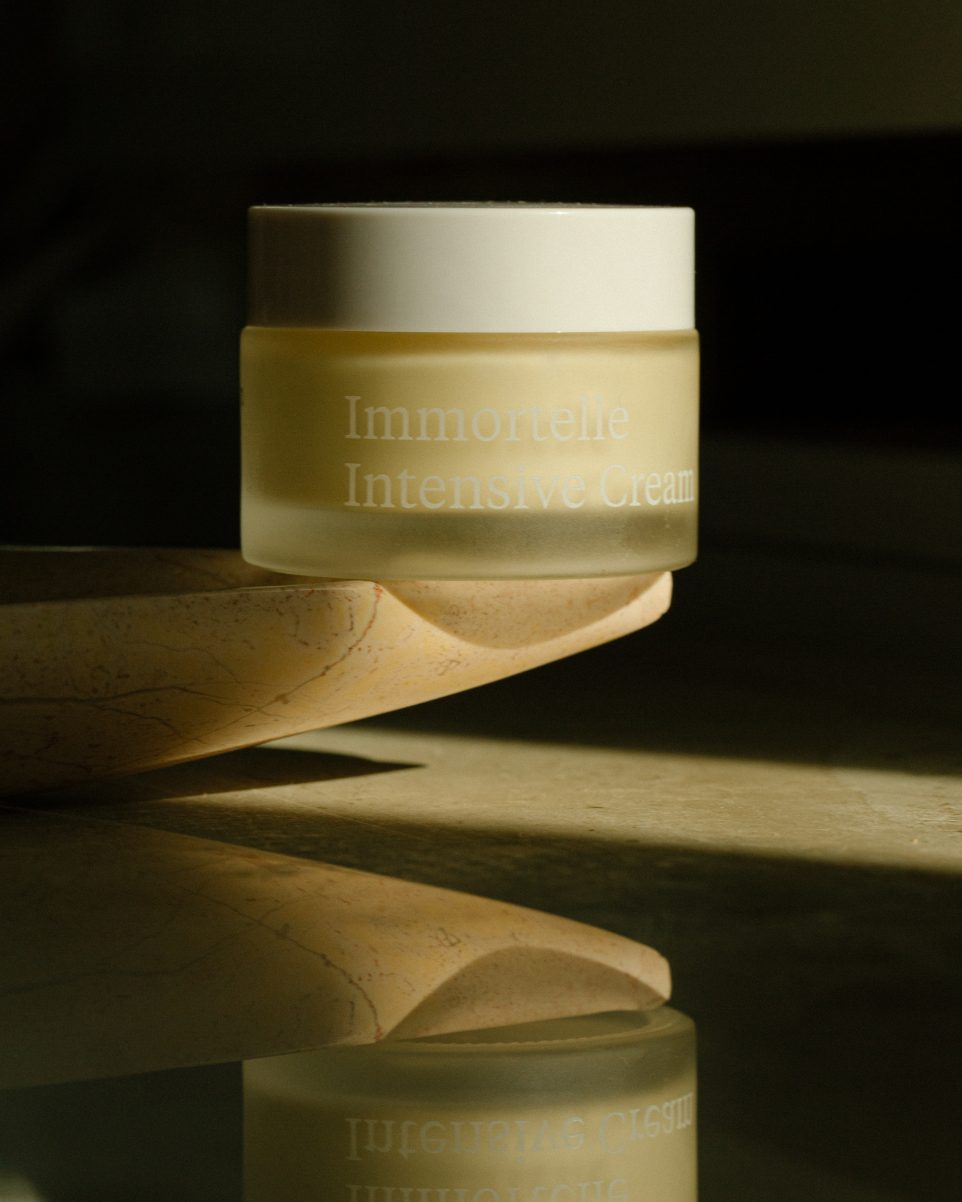 Active ingredients.
The main benefits of Italian strawflower essential oils are skin cell growth and regeneration, protecting the skin's collagen, treating skin inflammation, and reducing breakouts and scarring.
In the world of modern molecular research, Italian strawflower has visible effects on various types of skin issues such as scars, rashes, acne, or eczema. Clinical studies have found a direct connection between the use of essential oil of Italian strawflower and improvement of eczema, psoriasis, burns, varicose veins, and hemorrhoids.One of the major components of our Immortelle cream is Neem oil that has undergone a special processing method. It can bind moisture, keeping the skin hydrated. In Ayurveda, it is used for its antiseptic and anti-fungal properties. It also serves as a natural antibiotic for the treatment of mycosis and other infections. The cream is also suitable for damaged or inflamed skin.
Another very rare oil contained in the cream is Karanja oil. It is obtained by pressing Indian beech fruits. It contains a natural UV factor, thereby protecting the skin from premature aging caused by UV radiation. It also has soothing effects due to its high vitamin E content.One of the active ingredients is also Chinese hawthorn extract, known for its high vitamin C content. Vitamin C acts as a powerful antioxidant for skin cells. It supports faster regeneration and recovery. The result is skin stimulation, with younger and fresher looking skin.
Protection from free radicals.
Immortelle Intensive Cream protects the skin from the negative effects of free radicals, promotes the growth and renewal of skin cells, and helps with scars and dark spots. It hydrates and helps restore damaged skin layers.
It is suitable for all skin types, including mature skin. It has anti-inflammatory effects and thanks to our unique processing of raw materials, it has the ability to penetrate deep into skin tissue.
The scent.
Immortelle Intensive Cream has a very unique herbal smell. Neem oil gives the cream its unique aroma. Before processing, Neem oil can be a bit intense, but after processing the intensity decreases. After applying Immortelle to the skin, the Neem oil scent decreases and the pleasant smell of Italian strawflower dominates. Sacrificing the proportion of Neem oil at the expense of the smell of the cream would be a pity. It has strong healing and regenerative properties, leaves the skin hydrated for a long time, prevents the spread of pathogens, promotes collagen formation and, together with Italian strawflower, helps reduce wrinkles.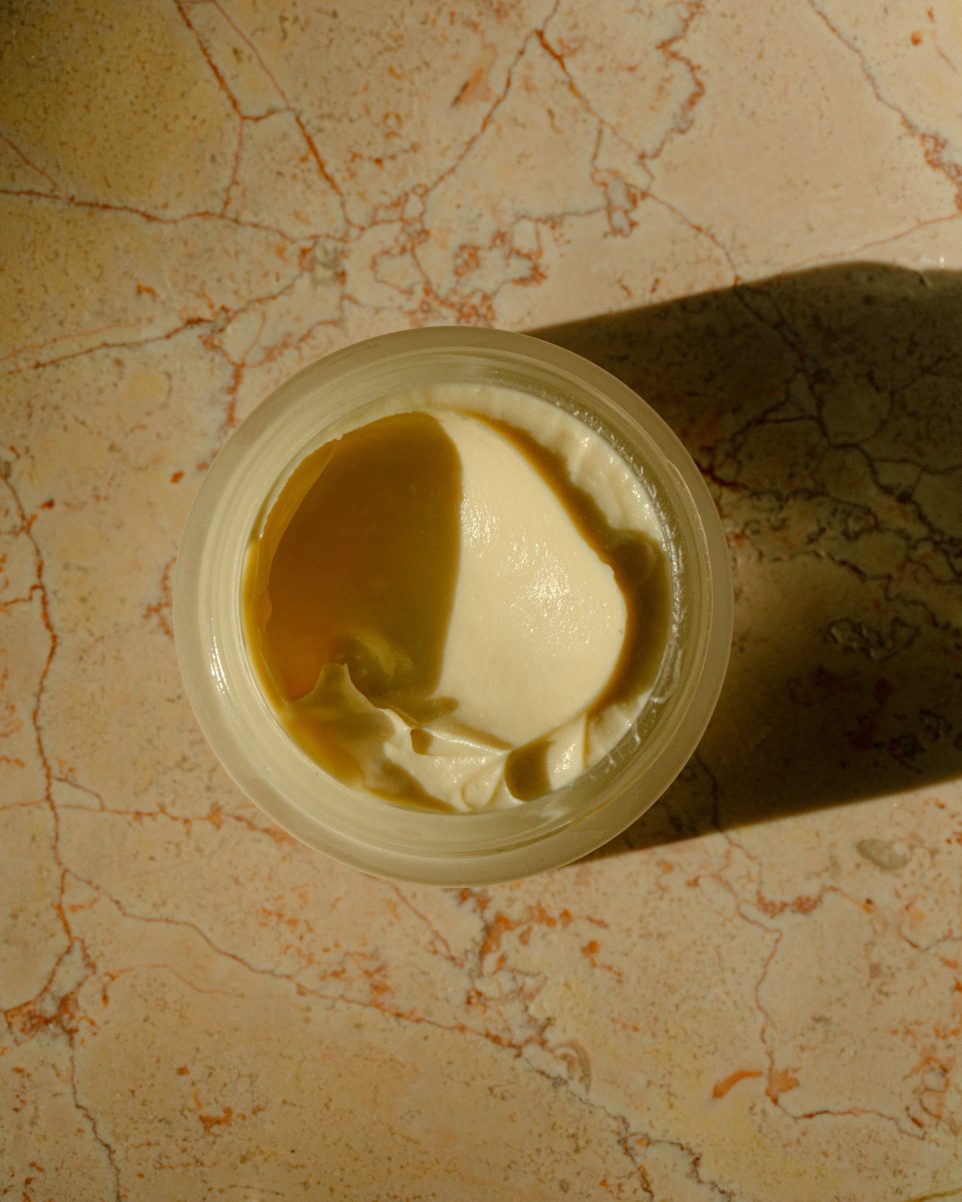 Consistency.
Its consistency is lighter than other Malinna ° creams. It is absorbed easily by the skin. Apply small amounts to damp skin for best results. Our creams contain no fillers, emulsifiers, or preservatives. They are very concentrated and only a small amount is needed. You will be pleasantly surprised how long it will last.
Use.
Immortelle Intensive Cream can be used as a day and night cream. Apply in small quantities to damp skin after using Skin Toner. The cream leaves a light protective film on your skin. The cream does not leave your skin feeling sticky or greasy.