Elixir Rosemary is a nutritional supplement that should be included in your diet along with other Malinna ° elixirs. Learn when and why it should be taken and how it can be combined with other Malinna ° products.
Elixir Rosemary is a product that serves to balance the nervous system and improve cognitive functions. Like Elixir Vanilla, it supplements the body with micronutrients contained in its oils and salts. These help with the regeneration of cells, improved secretion of toxins from the body, and fighting infections that can cause inflammation.
It is made using Hemp oil, Hemp flower extract, and Rosemary extract. Why exactly these plants? Their effects on the inner balance and harmony of the body multiply and complement one another. Many studies on these oils detail the effects of these plants.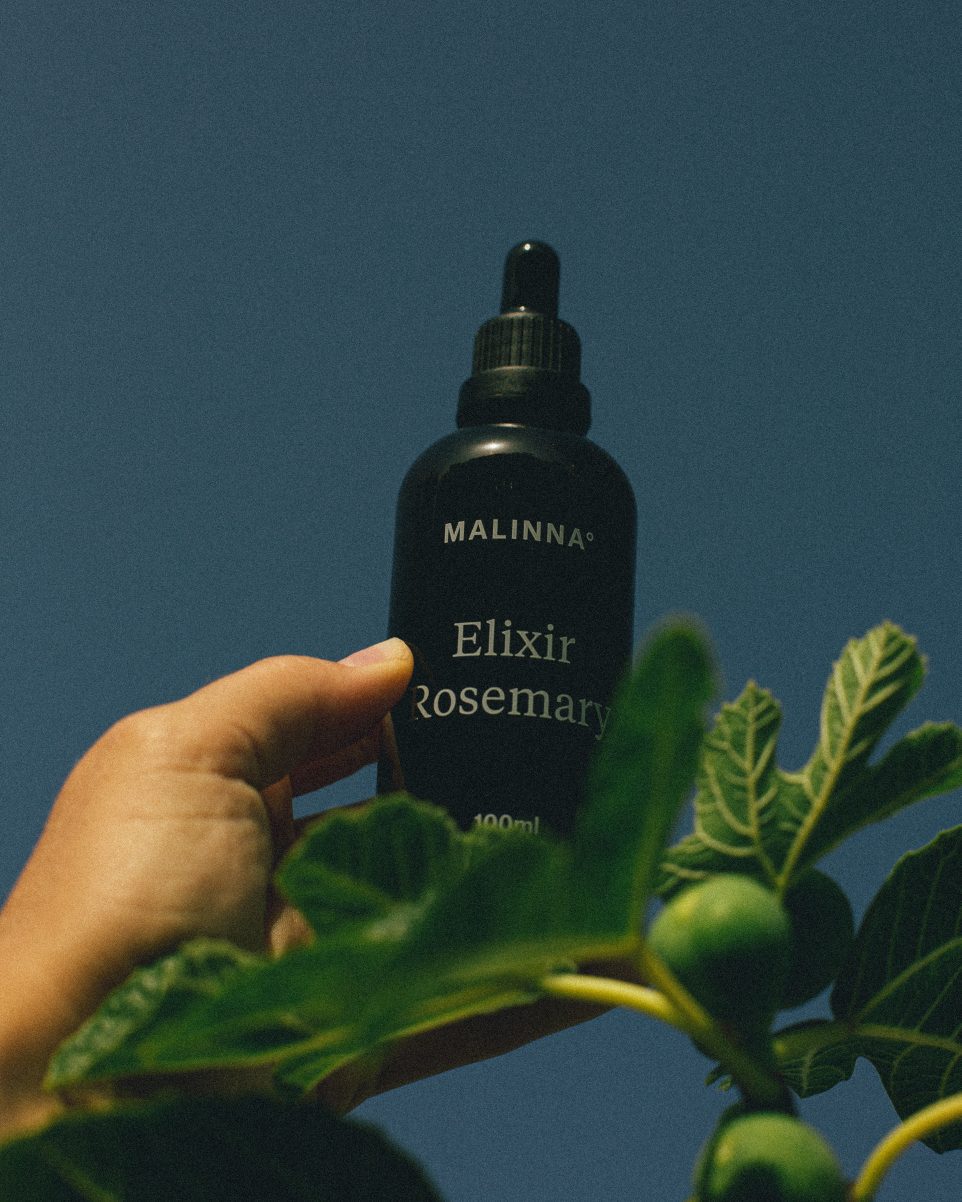 Who is Elixir Rosemary for?
Those that are in good physical and mental shape and want to stay that way as long as possible
Those exposed to physical, mental, or long-term stress 
Those going through a mentally demanding period
Those suffering from undiagnosed pain
Those undergoing complex health treatments or surgeries
Those who have had Covid-19
Those who suffer from low energy 
Seniors
When to take Elixir Rosemary:
Elixir Rosemary is best taken once a day, in the evening before bedtime. Studies on individual components and feedback from our customers suggest that it has calming effects. A small number of users felt increased energy. If you belong to this group, it is better to take the elixir in the morning. Like all elixirs, it can be used long-term.
How to include Elixir Rosemary in your Malinna ° routine
If you already take other elixirs, you can proceed intuitively. We recommend starting your day with Elixir Mint or Bitter (you can add Elixir Vanilla). During the day you can drink Elixir Vanilla (between meals or at least 15 minutes before or 1 hour after mealtime). Take Elixir Rosemary in the evening before bedtime.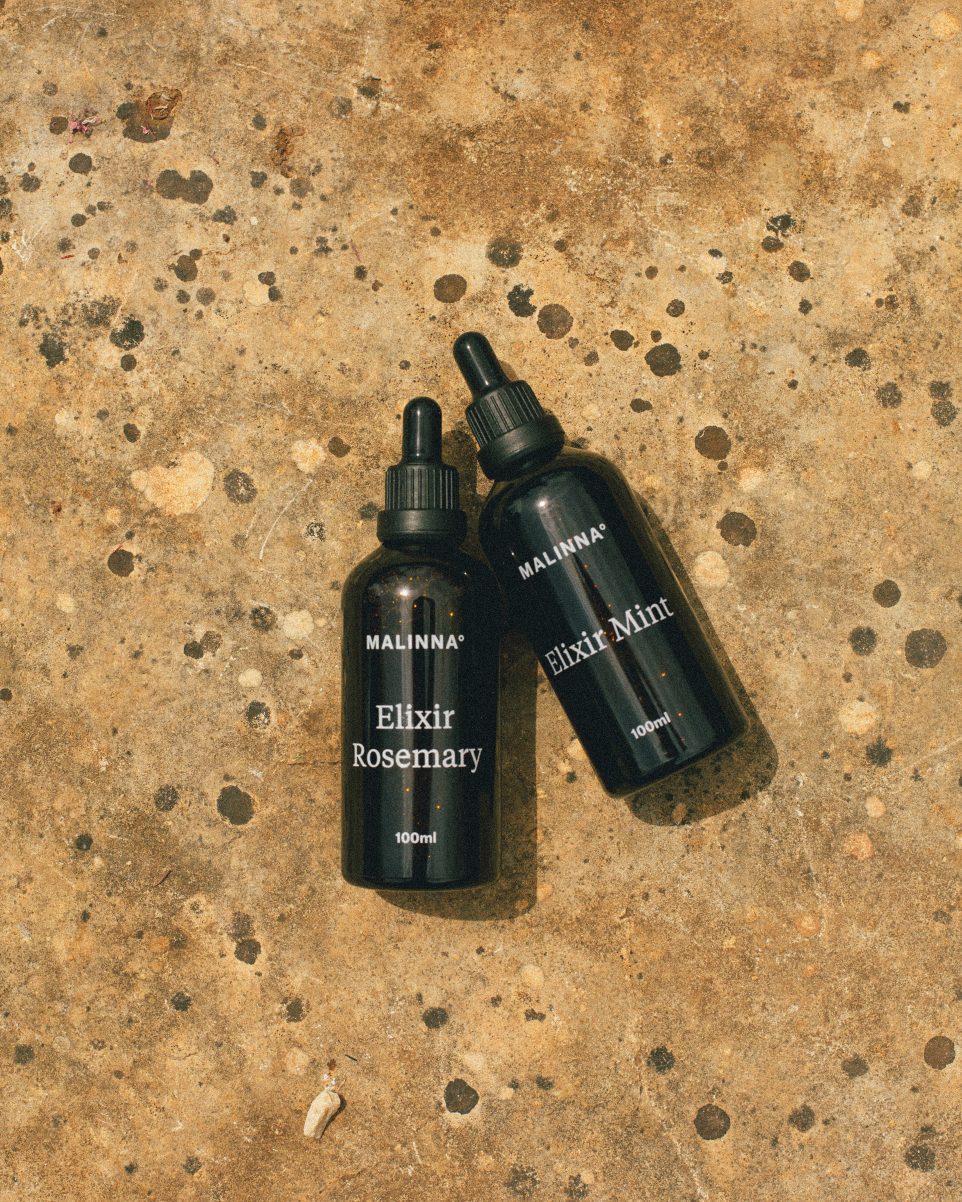 Which elixirs should I have at home if I want to get the widest range of effects?
It is best to have a combination of Elixir Mint + Elixir Vanilla / Bitter + Elixir Vanilla / Bitter + Elixir Rosemary at home. We recommend you change the various combinations or choose their use based on your current health or life circumstances (e.g., pregnancy).